Shinetech Software Inc. is a trusted partner and a recognized leader in providing software development outsourcing, systems integration and solution delivery services. We are committed to long term cooperation with customers by providing dedicated agile developers. You can also see our "
secret sauce
" to find out more about how we do things.
Since 2001, we have provided premium software development services to over 1500+ companies around the world. With a unique focus on building strong, collaborative relationships with clients, Shinetech has created a solid reputation for exceeding our client expectations with quality work and fast delivery turnaround. When you partner with Shinetech, you will work with the highest-quality development talents and project managers.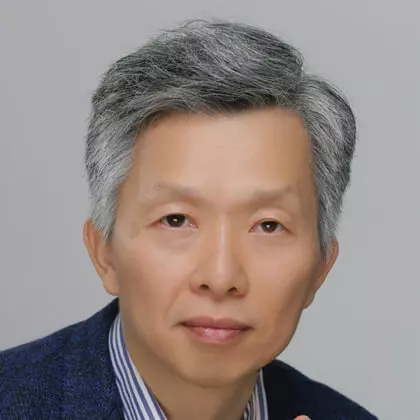 Jerry Zhang
President and CEO, Founder
As the founder and general manager of Shinetech, Jerry is responsible for the strategic direction of the company. Critical factors to Shinetech's success are his commitment to honesty and the channeling of his active and enthusiastic personality into the company spirit.
Jerry considers "Agile" to be a mindset and an attitude, not only a development methodology. From 2011, he has been committed to leading Shinetech as an Agile enterprise and empowering our people to have an Agile mindset, which goes beyond any process to permeate all activities throughout the workplace.
Prior to founding Shinetech in 2001, Jerry served as a chief editor of Internet Weekly, where he was in charge of internal management. Before joining Internet Weekly, Jerry held a technical director role at the East Changwei Company.
Jerry received a bachelor's degree in Science from the Beijing Institute of Technology in 1995.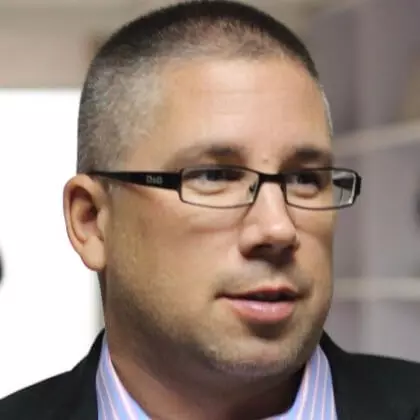 John Vanderpool
COO
John joined Shinetech in 2011 and brings more than 15 years of experience as an executive in enterprise software and services companies in the US, Europe and Asia.
John's cross-functional role focuses on operational excellence within Shinetech by leveraging new business process designs and advanced technology to achieve efficiency while improving client experiences. He has a passion for helping people to become leaders and deliver value, which is an important aspect in leading the business territories.
John has served as a professional in software sales and operations for more than a decade and he is also a Certified Scrum Product Owner and an active member of the Scrum Alliance.
His favorite way to spend a vacation is to pack a few non-fiction adventure books and travel to exotic locations, immersing in the local culture. Most weekends are spent watching his boys play basketball, football and baseball.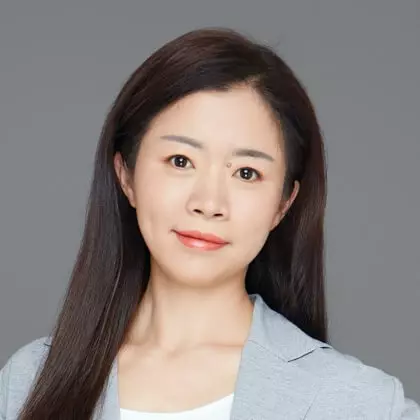 Yanming Wang
CFO
Yanmin is responsible for our internal administration, finance, accounting, clearing, and banking relationships that keep the lights on and maintain our sustained growth. She has worked at Shinetech since 2007 and was the key force in transforming our internal work processes into an automated accounting system and helped built our internal ERP system (codename Beacon).
During the weekends, Yanmin is a certified Yoga instructor and is involved in yoga on a professional level. She also likes to play the piano and currently is learning the art of watercolor painting.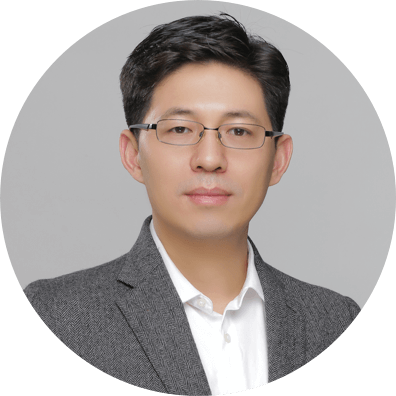 Yanqiang Yue
Co-CEO, Managing Partner of Strategic & Business Development Asia
Yanqiang manages Shinetech's operations, internal IT, and administration. He is responsible for streamlining Shinetech's business management and operational processes across the organization.
Yanqiang joined Shinetech when it was founded in 2001, bringing more than 10 years of experience in offshore software development. Yanqiang's experience at Shinetech began as a project manager, where he successfully managed several large-scale Shinetech projects to completion. He is experienced in numerous advanced software development methodologies including Agile Scrum and XP. In 2009, Yanqiang assumed the role of chief operating officer.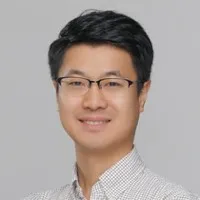 Russell Yu Yang
CTO, Managing Partner of North America Online Channel
Russell Yu has worked at Shinetech since 2006 where he started as a software developer, over time he became a project manager and then became a branch manager. He is now responsible for Shinetech's internal IT infrastructure and information systems. His goal is to make Shinetech more efficient by analyzing the companies business processes and enhancing them by optimizing information system facilities.
Russell received a bachelor degree in Software Engineering from the Harbin Institute of Technology. Since Russell started as a software developer, his strong technical background made him easily undertake important roles and he led a few large projects to success. The project experience made him an excellent business analyst and project manager.
Russell is a football aficionado and he especially enjoys football tactics analysis and game theory, perhaps this has something to do with his working habits.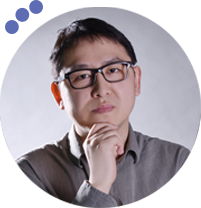 Jason Guo Feng
VP, Managing Partner of Strategic & Business Development Australia
Jason supports Shinetech global branches and delivery centers, he is responsible for helping managers to set up new branches and ensure efficient operation, including evaluating development teams and resolve the challenges through coordinating resources. In addition he helps to identify and produce high-level strategy and is responsible for company wide implementation.
Jason joined Shinetech in 2006 bringing his rich experience in technology & management.
Jason is a Certified Scrum Master, he holds a Master Degree in Software Engineering from Bei Hang University and has attended CEI business school and Peter Drucker academy.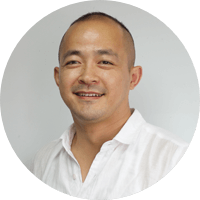 Jack Zhang Tao
VP, Managing Partner of Strategic & Business Development Key Account
Jack Tao started his career as a software QA engineer in Shinetech since 2004, has been serving over 20 clients and 120+ projects, with practical experience on providing service for clients. Now he serves as vice president of service quality, focusing on service improvement and motivation for all our engineers across company.
Jack received a bachelor's degree in Engineering and Technology from Beijing Institute of Technology.
Mike Zhao
General Manager of Toronto Branch
Mike has been a data expert with over 20 years of experience in the field. He has a strong background in database development, optimization and business intelligence solutions.
Mike has worked with a diverse range of clients and industries, helping them to manage their data and make informed business decisions. His expertise in database optimization has enabled him to help organizations improve their database performance and efficiency, while his skills in business intelligence have allowed him to design and implement data-driven solutions that provide valuable insights into their operations.
As a database development expert, Mike is well-versed in designing and building scalable, robust, and secure databases that meet the needs of businesses of all sizes. He has also worked extensively with ETL processes to help clients streamline their data integration workflows.
In addition to Mike's technical skills, He is a strong communicator and problem-solver. He enjoys working closely with clients to understand their unique needs and challenges, and he takes pride in delivering solutions that exceed their expectations.
Overall, Mike is passionate about the power of data to drive business success, and he looks forward to continuing to help organizations leverage their data to achieve their goals.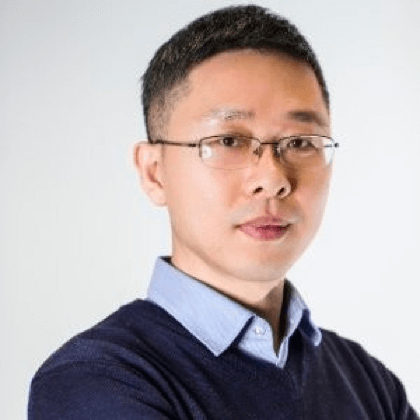 Frank Zhang
General Manager of London Branch
Frank Zhang has served as Managing Director of Shinetech UK since 2010. He is responsible for the operations of Shinetech UK, including defining go-to-market and business strategy, business processes, technical vision, and ensuring advanced technology adoption.
Frank is a co-founder of Shinetech and has been with the company since 2001. He has been directly involved in both the management and technical aspects of many large projects. Frank also held the CTO position for 8 years and helped build the core IT system.
Prior to joining Shinetech, Frank served as the technology director at eNet Ltd, where he led an engineering team to design and develop the first mature e-commerce platform, as well as a cutting-edge content management system in China.
Frank is a Certified Scrum Master and a true believer of "Great software starts with great people." He holds a BS degree in science from Beijing Institute of Technology. In addition to his laptop, Frank's bag usually contains a badminton racquet. He is a very talented player and the founder of a badminton club with more than 250 members.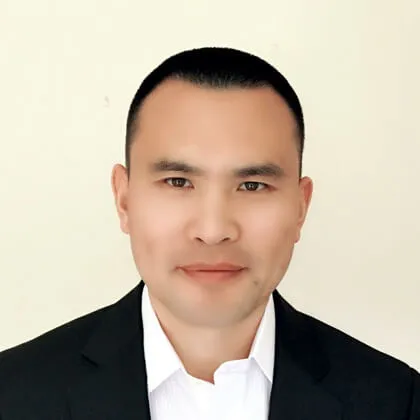 Andy Zhang
General Manager of Sydney Branch
Andy Zhang has been with Shinetech for more than 10 years. During his career, he have proven time and time again to be a reflective problem solver who is keen to deep dive into challenges presented on both a technology level and a business level. During his time with Shinetech he has worked onsite for customers from Singapore, USA and Nigeria, his professionalism, initiatives and enthusiasm demonstrated has highly impressed Shinetech's clients.
Having the drive and dedication to provide better services and support for our Australian clients, Andy moved to Australia to set up a new branch on behalf of Shinetech Software Inc. in 2015. Since 2015, he has coordinated Shinetech's global resources and built the cooperation with over 30 new Australian based clients. Our Australian clients have been delighted with Shinetech's excellent quality and speed of work, and they have established a deep trust and long term relationship with Shinetech.
Sreekanth Manathamthodiyil
General Manager of Delivery Center India
Sreekanth supports Shinetech India delivery center and is responsible for building the team in India and coordinating with the headquarters.
He started his career as a Software Engineer. During his 19-year-long career, Sreekanth has worked as a Business Analyst and Project Manager. With his vast experience in the eCommerce domain, he joined Shinetech in 2020. Before joining Shinetech, he worked for NIIT Technologies and Dell Technologies.
He holds a Master's degree in Computer Applications from the University of Calicut. He is also a Certified Scrum Master.
Sreekanth was born and raised in Kerala, India, then moved to Bangalore. He loves traveling and exploring new places, cultures, and local foods.